If You've ever had to insert content from a PDF file into an existing presentation or convert an already complete PDF exported presentation back into a project file format for edits than you know this is a task that can tend to be a headache on any presentation app. While it may be somewhat easier on some than others, most presentation platforms still don't provide a seamless easy way to import PDF data or translate / convert on the fly, some going as far as advising to simply take screenshots of the pdf data and import the content that way however this is not only a time consuming hassle but also a undesirable solution to most given that the data does not remain editable with that method. Given that PDF insertion and conversion is a rather common issue many struggle with at one point or another we have decided to provide a guide and list some tools to make the task a bit easier.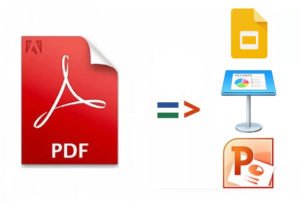 Easy to use PowerPoint PDF App Solutions
Lets start with PowerPoint, we will list and explain some of the most popular free & premium app solutions to easily insert or convert your PDF's into your presentation projects as quickly and easily as possible. If you have any favorites you already personally use and don't see listed please feel free to list them in the comments section below. Just as a disclaimer: please remember while most apps provide relatively easy solutions compared to manually rebuilding, they are not perfect. You may find that some features like custom slide layout options, SmartArt, some charts graphs and infographics etc. may not be present after converting back into the PPTX file format so please keep that in mind. That said we still suggest considering these tools to save time especially when in a crunch or facing a time sensitive deadline.
Anytime your considering any kind of apps or software tools there's typically both free and premium options available, the ladder usually unlocking added advantages or extra options for an added fee. Smallpdf offers a free option which is online only and a premium option which you can use offline so if security or internet connection is an issue you may want to keep this in mind and consider the premium option, otherwise the free solution should work just fine for most. One of Smallpdf's best features is batch conversion allowing multiple presentations to be imported from Pdf to PPT or PPTX simultaneously by drag and drop all at once, which can be a huge time saver.
We would suggest trying out Smallpdf as its easy to use, offers many impressive features and preserves most features after converting over from Pdf to PPT, such as editable text.
Chances are you've heard of Adobe Acrobat before, its easily the most popular tool for working with PDF files due to its amazing support and updates as well as its robust and plentiful features. Adobe Acrobat comes in desktop and app form but also offers a web version as well, however the desktop and app form are still more popular likely due to they're ability to use offline and the added security. Its no surprise that Adobe Acrobat is still the leader for working with and converting PDF files as in reality most software and apps from Adobe tend to be the industry leaders in they're respective niches. Adobe Acrobat is a premium software however they do have a trial version you can try out for free.
We highly suggest giving Adobe Acrobat a try as it provides one of the most seamless pain free and most feature intact conversions of PDF to PowerPoint than any other software.
IlovePDF is one of the best free options available to date, it allows batch converting multiple files at once, retains most features after conversion like spacing and alignment etc. and it has a simple user friendly layout. IlovePDF isn't going to blow your socks off in the features department but its simple, easy to use and gets the job done, and did we mention its Free?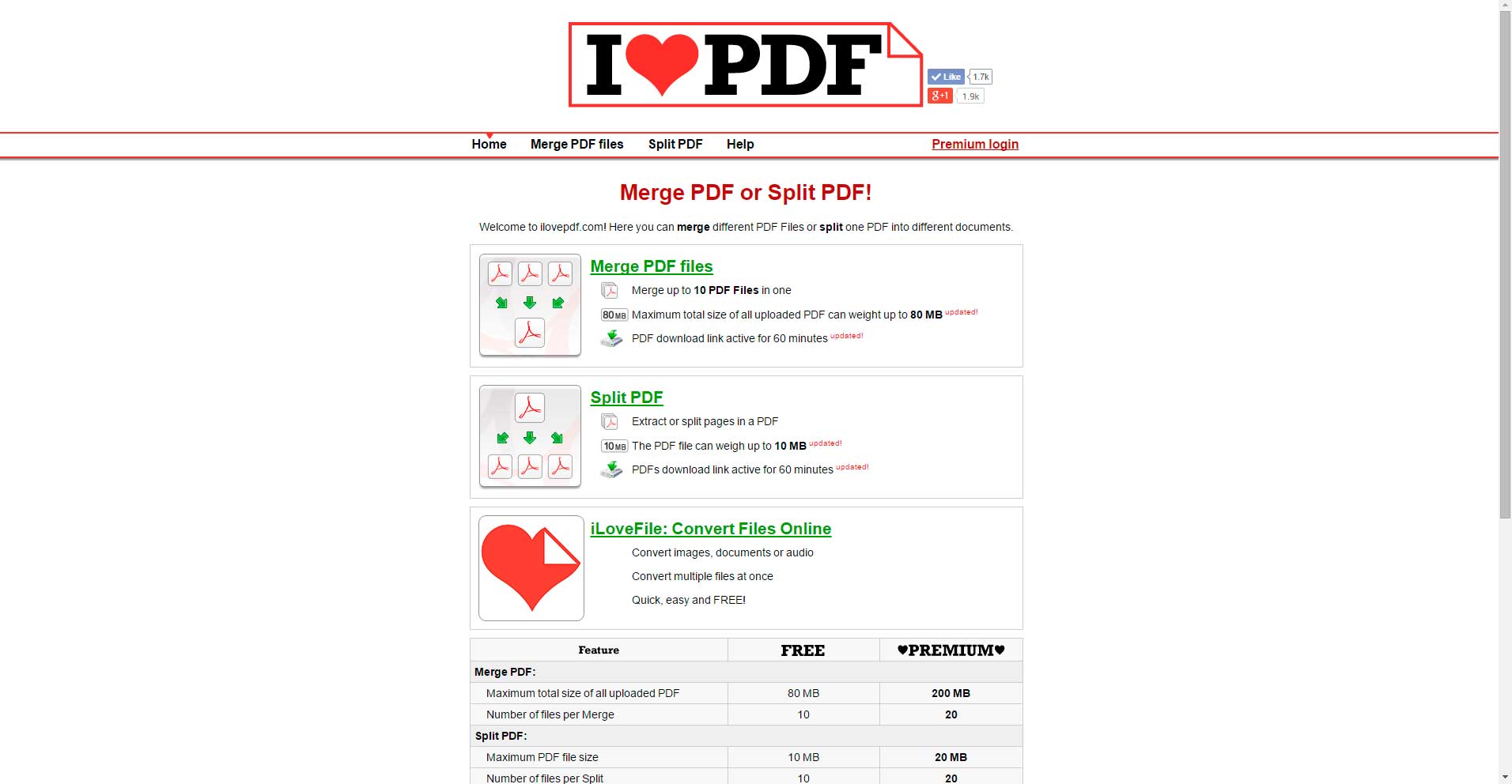 SimnplyPDF is another free tool, its web based only so keep that in mind if privacy is a major issue for you. SimplyPDF is great for converting password protected PDF files as well as the ability to convert partial files and the support of other Microsoft Office formats like word and excel.
One more online only free web tool to check out is PDFtoPPT, an amazing free lightweight tool that supports some important features like PDF signing before conversion, integration of various cloud storage like google drive. PDFtoPPT is another example of a simple to use web solution that you should definitely checkout as long as security isn't a major issue for you, it offers some great features with an easy to use UI and at no charge
Some Great options for Keynote users
Ok so now that we have covered some apps and sites to consider for PowerPoint PDF conversions lets discuss some options for you apple users out there. Not unlike PowerPoint you must also keep in mind that PDF to Keynote also comes with some caveats in the form of missing features depending on the file to be converted and the ability of the software that will convert them, some of these commonly missing features can be charts , graphs and infographics only rendered as images, advanced image masks being converted down to simple images only, and dynamic components like animations only converting to static form. Much like the PowerPoint counterparts these conversion apps can still save massive amounts of time and therefor are valuable tools to consider when on a deadline.
PDF to Keynote is a simple tool that does just what its name implies which is converting PDF files to flat image keynote ready slides and simply automates the process by skipping the manual tediousness of clicking and dragging the desired slide image to cover the slide you want to amend. PDF to Keynote is about as simple as it gets, sporting a super basic UI and no real features outside of direct conversion however it gets the job done most of the time and its free however reviews are pretty mixed suggesting it may be a hit or miss for you, in any case we still suggest checking it out as it may just deliver exactly what you need.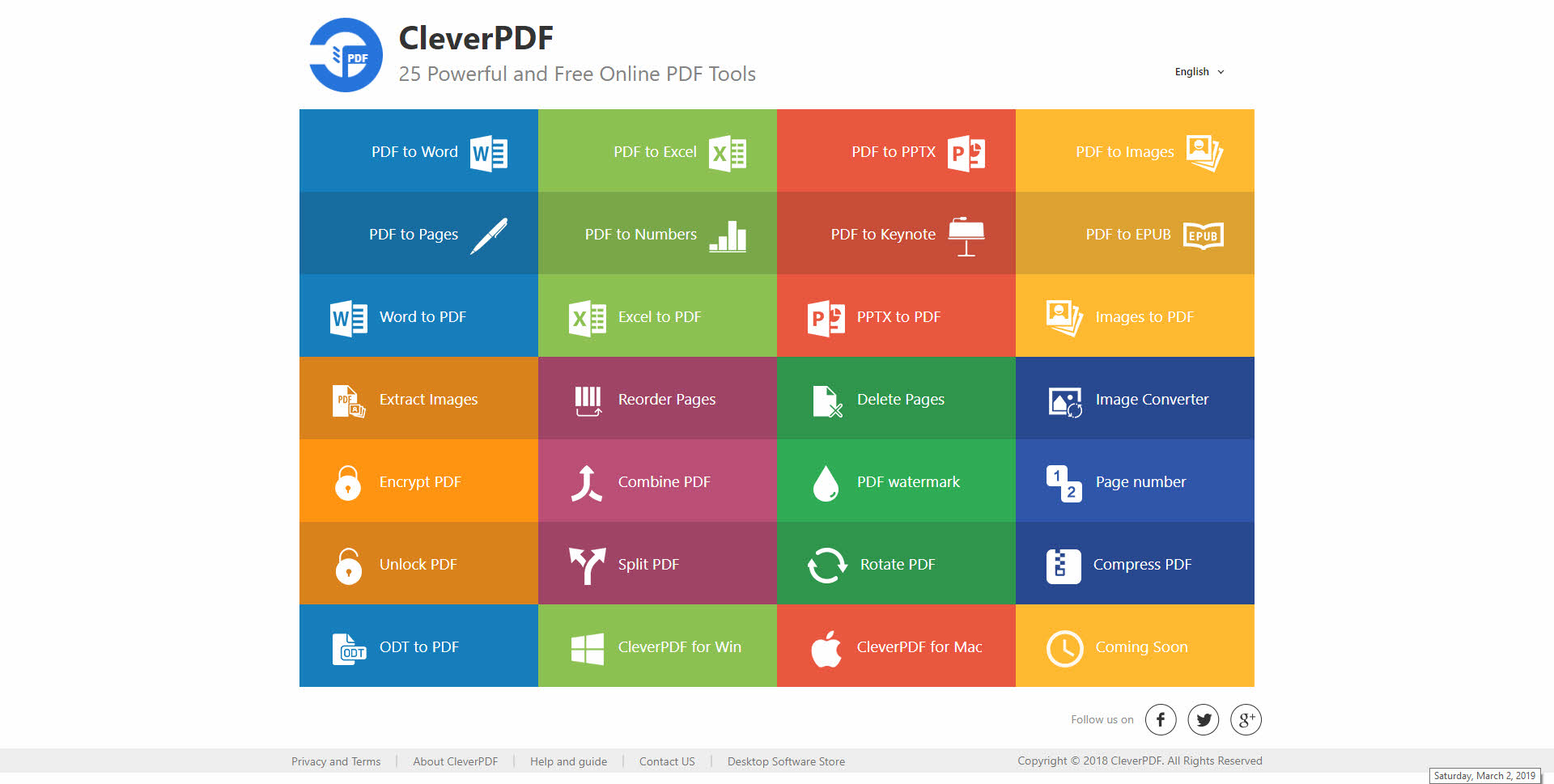 CleverPDF is a web only tool for conversion which is becoming the standard more and more especially for free options. You simply drag and drop your PDF files and end up with a finished presentation that is Keynote editable. CleverPDF has some good features like batch converting multiple files, support for cloud storage like Google Drive and a easy to follow interface and overall solid web app.
PDF 2 Office is both a free and premium app found on the istore. For occasional light users its great because you need pay nothing but those of you needing to export more than five slides which in all reality may be most, you will need to pick up a license for a fee to gain access to the premium version. Again there is always trade offs with free web versions vs desktop or app versions of software the biggest being privacy and security, if your presentation will be dealing with sensitive data we suggest you look into options like this for the added piece of mind plus you can use it offline. Performance wise the PDF has mostly good reviews providing mostly editable intact conversions with an easy to use interface and little headaches, a solid tool to look into.
Other Keynote Methods
Unfortunately there just are not as many options for PDF conversions for Keynote as there are for mac, we came across many more lesser known and tried options but for the purpose of this guide we wanted to stay on the beaten path. If you have some other keynote options that work for you and we forgot to mention feel free to let us know in the comments section below.
One more method you can always consider although a little cumbersome is taking advantage of some of the many PDF to PowerPoint then using the simple built in Keynote feature to import that PowerPoint file into Keynote. While we realize this is not a perfect solution unfortunately none of the methods are so we suggest becoming familiar with them all to see which may be the most time efficient in any given use case as that ultimately will be the best approach in the end.
Best Methods For PDF to Google Slides Conversion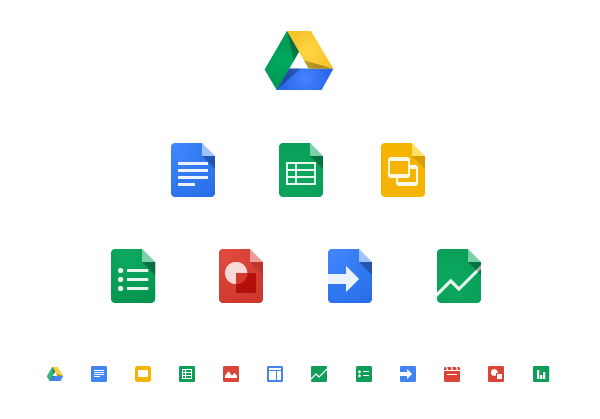 Google Slides has grown in popularity over the years and even overtaken PowerPoint in many situations due to its deeply embedded Google Chrome OS equipped pc's in schools and many offices. Coupled with the fact that Google provides a productivity suite every bit as competent and capable as Office yet completely free and you can see the attraction and why more and more presentations are being done in google slides format now. While an amazing overall app Google Slides does have its disadvantages in comparison to PowerPoint or Keynote and one area is PDF insertion and conversion. Likely due to not being around as long as PowerPoint & Keynote, Google Slides does not provide either a simple basic level PDF importation nor does it have any user friendly software or apps around dedicated to translating PDFs into easy edit Google Slides file format for the conversion of complete presentations back and forth between formats, that said PDF conversion is indeed possible you just have to get a little creative.
You have a few options when it comes to using PDF's with Slides, unfortunately none or ideal or easy and straight forward as PowerPoint and Keynote, but that may change given Slides popularity so should you know of or become aware of a better method please let us know in the comments below. One method is to just insert a image of the PDF's page or cover and provide a link within the image to the full PD, while this may work in some use cases we realize in most instances this may likely just not be viable or good enough. You can also take a screenshot of every page within the PDF and import the images within the Slides presentation that way, however not only would this take allot of work to manually rebuild any dynamic features like charts or graphs and be a pain or impossible to translate fonts back to an editable format, it would also be extremely tedious and unrealistic to capture each page this way if the PDF is unusually large. Your other option is likely going to be translating the PDF into a series of jpeg images via a 3rd party software app or web service. Like we suggested on the Keynote method there's always the method of translating into PowerPoint first and then to your preferred format after due to PowerPoint being the standard file format language most other apps are willing to convert from into they're own. Although somewhat cumbersome we still think for most this is likely your most feasible or headache free method so we will explain that method step by step below. You may also want to look into the other methods we mentioned earlier as well however because depending on what your needing to insert or convert those may be quicker or easier for your specific use case.
Convert PDF files into PPT then into Google Slides
The first thing your going to want to do is take your PDF and have it converted into PowerPoint. Refer back to the beginning of the guide to the PowerPoint section and use either Acrobat or one of the mentioned free web apps to make the conversion.
Once you have your PDF file to PPT, simply go back to Google Drive and upload the PowerPoint file to your Drive.
Afterward all you need to do is right click the file within drive, select open with, and choose "Slides" its that simple. Like we mentioned on both the PowerPoint and Keynotes section of the guide this wont be perfect and you will likely lose elaborate formatting and dynamic aspects like charts and graphs etc. however this can still be much more efficient and timely even if it takes a little additional tweaking to your presentation after the conversion.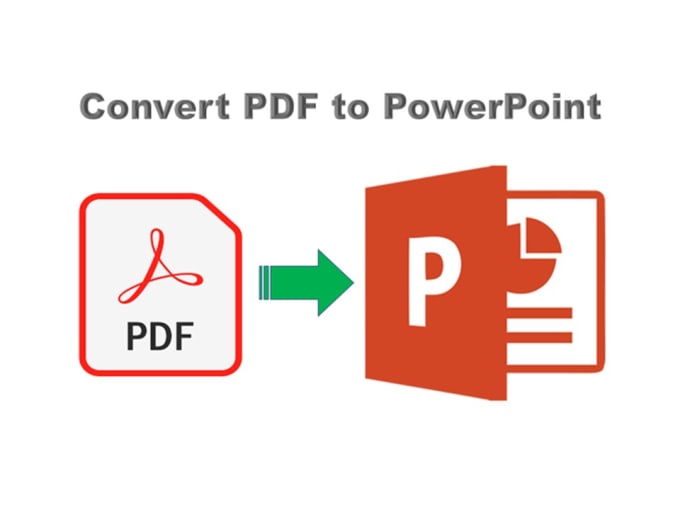 Well there you have it! While imperfect at best and sometimes frustrating its far from impossible or even difficult to implement or convert PDF files into your favorite presentation app whether that be PowerPoint, Apple's Keynote or Google Slides. We hope this saves you valuable time you can use to be more productive focusing on building out your presentation content and features. Please let us know below if you have any other tips or apps you prefer to use for implementing PDF's into your presentations, we'd love to hear from you and share productivity methods!.